With her previous film released being the odd and controversial Birth, Oscar winner Nicole Kidman has proven to be unpredictable, very much her own person, not unlike the character she plays in her most recent film, The Interpreter, directed by Sydney Pollack-which premiered at the 4th annual Tribeca Film Festival. Even in interviews, she proclaims her independence from the Hollywood mentality and lifestyle and in this film her character displays a conviction and determination that seems very Nicole Kidman-like.
You're very high on The Interpreter; what was it like working on this film?
I got to work with Mr. (Sean) Penn, who was great. It's a thriller set at the U.N. so we got to shoot there for a month. We were sitting in the General Assembly and after a few weeks we were a little blasé about it. Can you believe that? I was like lying down, falling asleep on one of the chairs, and I went, "Whoa, I'm in the General Assembly." When we did The Peacemaker we weren't even allowed inside. For this, we were inside.
Since your divorce [from Tom Cruise] you've taken on far more risky films and roles than you had before.I wasn't interested, really, beforehand in exposing myself. I was in an intense relationship. I didn't need to have any other way of expressing myself. It didn't interest me. Now, [acting] is something that I give to in a very full way. I think working with [noted director Stanley] Kubrick, he really took me and shook me up. He would say to me, "Nicole, you have to honor this and honor your art and not squander it," which I'm so grateful for. [Director] Jane Campion said it to me; Stanley said it to me. When someone you admire to that degree-that you believe in-wants that from you, then you listen. Stanley really encouraged me to be bold. So I hope that I still get to do that.
nicole kidman
nicole kidman
nicole kidman
nicole kidman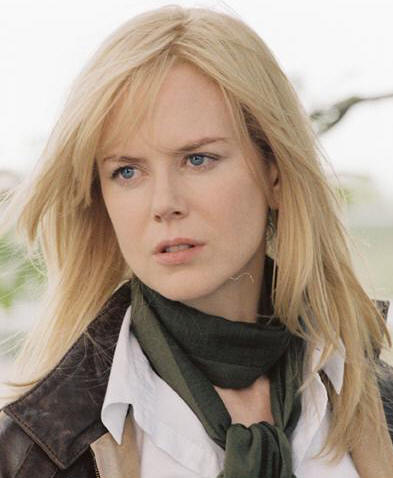 nicole kidman